Nanase Kudō

Character Information

First Appearance:

Age:

18 Years Old

Abilities:

None

Eye Color:

Purple

Hair Color:

Blue

Status:

Alive

Voice Actors:

Japanese: Shizuka Ito
English: Brina Palencia

Nanase Kudō is one of Ayano Kannagi's best friends and classmates. Alongside Yukari Shinomiya, she is one of the childhood friends of Ayano, a very popular girl, and captain of the athletic group in her school. She enjoys teasing Ayano, because of her love interest towards Kazuma Yagami. She and Yukari know about the existence of jutsushi. She beat the pervert Kousuke Utsumi when he was taking pictures of the tennis club girls' underwear, which is the reason why he later takes revenge and kidnaps her, but she is saved by Kazuma, Ayano, and Ren Kannagi.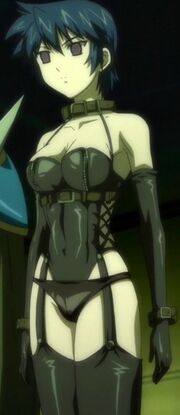 Ad blocker interference detected!
Wikia is a free-to-use site that makes money from advertising. We have a modified experience for viewers using ad blockers

Wikia is not accessible if you've made further modifications. Remove the custom ad blocker rule(s) and the page will load as expected.